Dear all fans and friend of choir singing !
---
SOLEMN CANTATA St. CYRIL and St. METHODIUS Premiere

Unique SOLEMN CANTATA St. CYRIL and St. METHODIUS – named PROGLAS, means Constantine the Philosopher´s PROLOG, which is the verse foreword to Slavonic Bible translation. This is even the first literature record in Slavonic language and real literature base for Slovaks. Its pergamen version from 13th century in Cyrillic was discovered by Russian historic Hilferding. His musical version has developed Mr. Pavol Prochazka – Slovak composer. Slavonic text will sound again after 1000 years in Bratislava. The project is supported by premier Slovak Prime Minister Robert Fico, Mayor of Old Town Bratislava Tatiana Rosova, Ministry of Culture, Trnava City, Trnava region and company Coffea Drinks.
St. Jakub Churche in Trnava, on Sunday - 30th June 2013 at 19:30
St. Martin Cathedral in Bratislava, on Saturday - 6th July 2013 at 18:00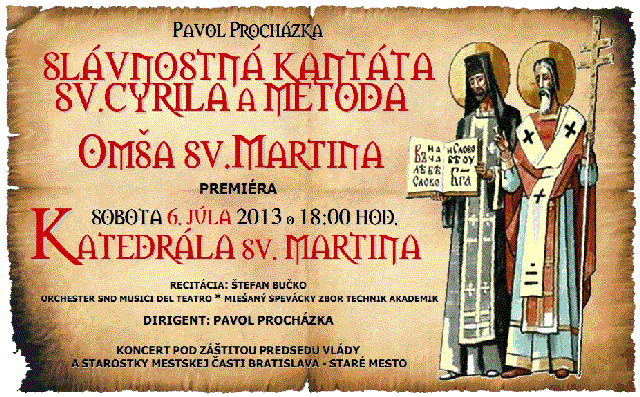 48. roèník - BHS-BRATISLAVA

NITRA - DettingeR Te Deum - G. F. Händel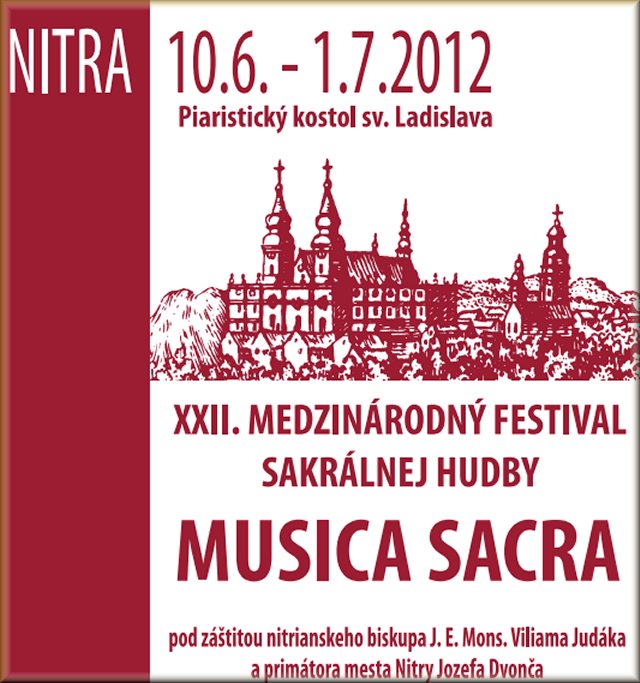 MONTREUX - SWISS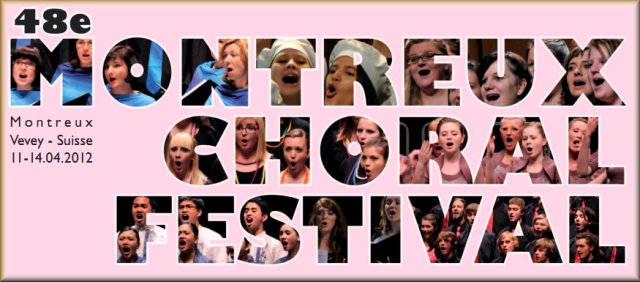 DettingeR Te Deum - G. F. Händel

Now listen TeDeum for the victory of Dettingen from Georg Friedrich Händel (1685-1759) - "Dettinger TeDeum" with " Classic Chamber Orchestra", solo: alt - Karolína Vargicová, bas – Ladislav Uhrák, tenor - Jiøí Zouhar. Topo¾èany - 25.11., Hlohovec - 26.11., Trnava -27.11., Wien - 2.12., and Bratislava - 3.12.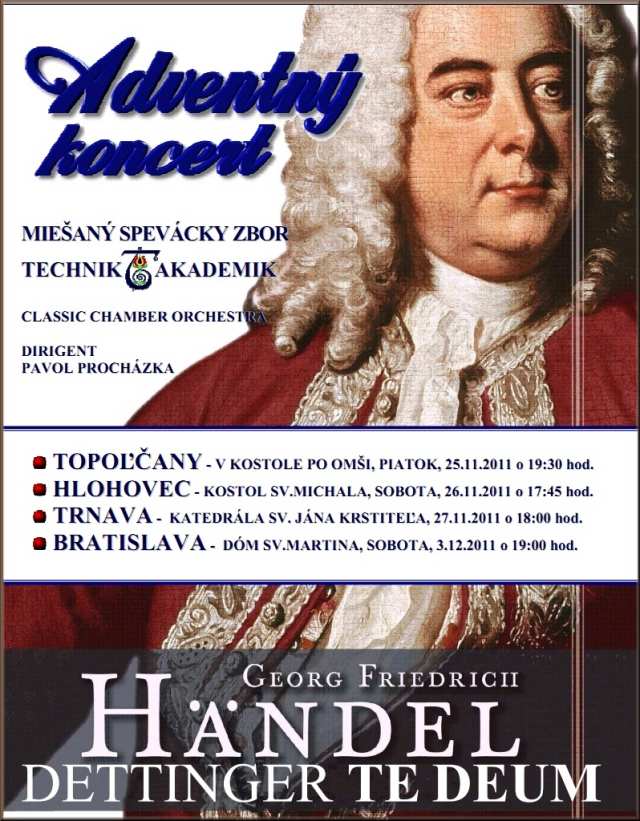 TECHNIK AKADEMIK continues to complete the big project of EUROCAROLS and prepares a new program for the festival in Istanbul/Turkey in 2010! Of course, we are looking forward to meet you on our Christmas concerts at the end of 2010!
Now listen TeDeum for the victory of Dettingen from Georg Friedrich Händel (1685-1759) - "Dettinger TeDeum" with " WIENER VOKALENSEMBLE" in project "WIENER FESTWOCHEN 2010". See www.wve.at